Installing concrete is a challenging job and every concrete placement is different.
Size, shape, colour, finish and depth of a residential project all have to be considered when pouring concrete. Once these items are decided on, the steps to place concrete are relatively always the same in regard to layout, preparation, and concrete placement. Prepare the site, form the site and place the concrete in situ..
We have a well experienced team that can power float to a very high standard.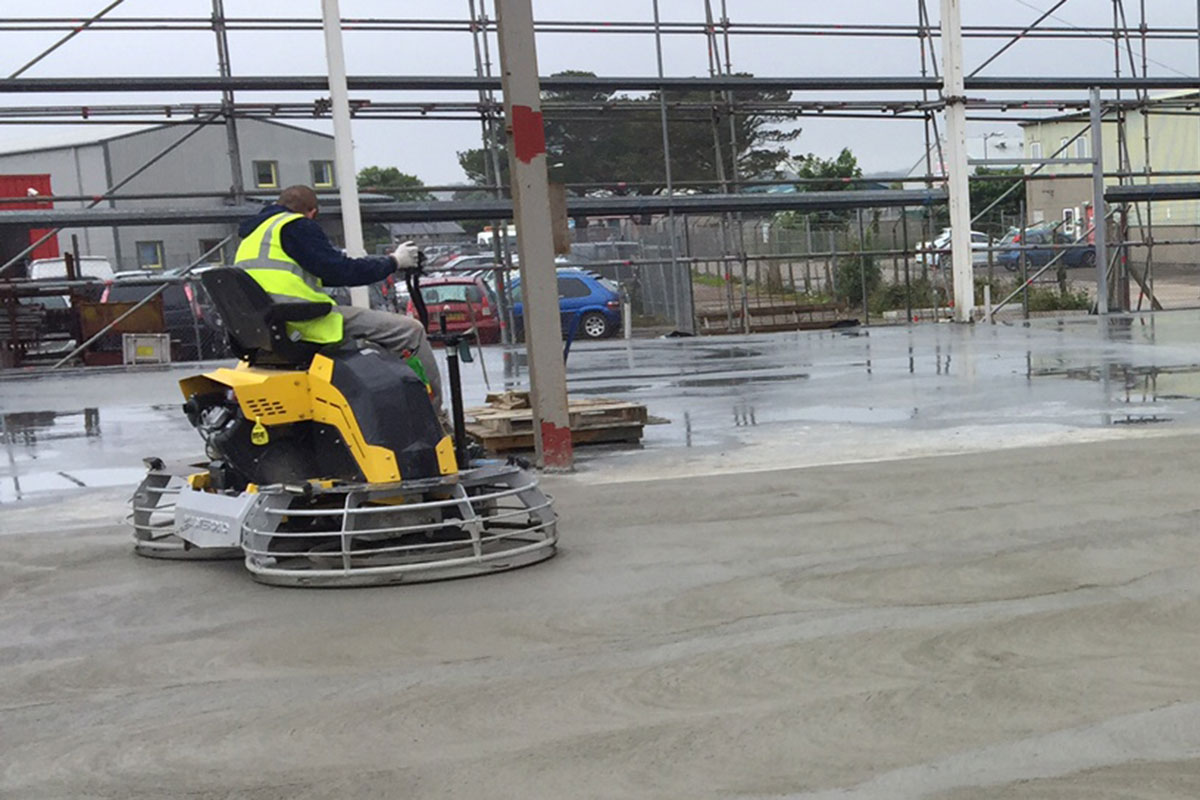 Power floating concrete results in a hard wearing finished surface, which is suitable for high trafficked areas both for walking and fork lift driving which is dependent on depth of surface. Frewfix Limited provide a Power Floating Service using float machines which are fitted with circular pans to help smooth the concrete before metal blades are rotated over the surface to achieve a hardened surface.